The CompTIA Security+ certification is one of the most important and widely recognized credentials in the cybersecurity industry - even for those who do not specialize in IT security.
This informative webinar examines the changes between the CompTIA SY0-601 and the newly released SY0-701, which is intended to validate your basic skills and ability to perform core security functions. Key topics include an overview of new exam objectives, discussion of new exam topics, and how to best position yourself for success. To help you focus on what is important, we also explore areas of the exam that have remained the same, been de-emphasized, or completely removed.
[Webinar ID# 5325]
What's New in CompTIA Security+ SY0-701 Webinar FAQs
This webinar is a great fit for Information Security Analysts, Network Administrators, System Administrators, Security Engineers, SOC Analysts, Compliance Officers, Cybersecurity Consultants, IT Support and Help Desk Administrators.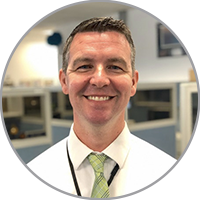 Gareth Marchant
Gareth is an independent cybersecurity consultant with over 25 years of professional experience in technology. During this time, he has held engineering and senior leadership roles in private and public sector organizations.
Gareth is an ISC2 and EC-Council certified instructor, holds many cybersecurity certifications, and has a master's degree in computer information systems. In addition to cybersecurity certification prep, he teaches cybersecurity courses as an adjunct instructor. Gareth authored the Official CompTIA CASP+ and CySA+ Study Guides and co-authored the Official Security+ SY0-701 Self-Paced Study Guide.