Globally Recognised Accrediting Body whose members receive an average salary of over 969 000 kr per year
World-class certifying organisation whose skill development is recognised in project management, implementation, and business performance
Beyond recognition and strong earning potential, this certifying body prepares you for a transferable skill set in high demand
Deliver faster, cost-effective, low-risk changes to organisations by implementing proven best practices; learn core principles that are integral to successful project implementation

Proven certifying body with a track record of identifying key skills needed to help your organisation succeed
Faster, cost-effective, and low-risk project management
Stronger communication and stakeholder engagement
Improve project success
Gain greater visibility of costs and assets
Reduce the cost of recruitment and training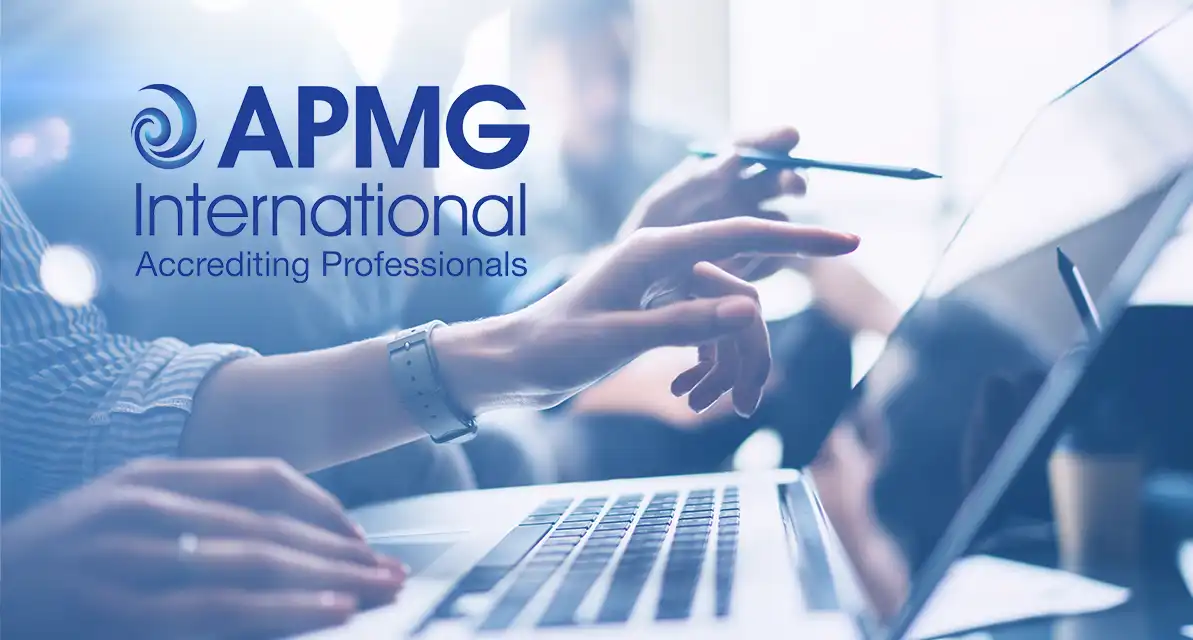 Learning Tree APMG Certification Program Features
Exam Voucher Included

Best Practice Certifications

Accredited Training Organisation

Variety of certification options to meet market shifts, government mandates and unique gaps
APMG International Certification Training Courses
Authorised training aligned with the APMG International Certification Scheme
Each APMG International certification course prepares you to take and pass the associated APMG certification exam. Explore the courses above to learn more about the individual exams for each.
APMG International certification features a diverse portfolio of certification schemes, including internationally renowned solutions for Project, Business and Information & Technology (IT) Management, Cyber Security and Public-private partnerships.
Their portfolio of certification schemes supported by a network of APMG accredited organisations like Learning Tree makes it easy to find a nearby training course or consultancy service.