Discover Apache Kafka, an event streaming platform that ensures a continuous flow and interpretation of data so that the right information is at the right place, at the right time.
Join this webinar to gain a high-level overview of using Kafka to develop applications that leverage Kafka's publish/subscribe idiom and manage fast, streaming data. Learning Tree Data Science expert, Chris Mawata, will also demonstrate managing streaming data with Kafka.
In this webinar, you'll learn how to:
Create Kafka producers and consumers
Ensure reliable data delivery
Attain high availability through replication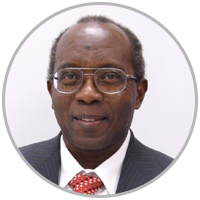 Presented by Chris Mawata
Chris has over 30 years of IT experience, including 17 years of teaching at the university level, and 15 years of training Java and Big Data programmers. As a Learning Tree instructor, Chris has authored four courses. As a consultant, he runs a 20-node cluster on which he has several Big Data frameworks installed. He has published peer-reviewed papers in image processing, artificial intelligence, and pure mathematics.