PMI has just introduced the biggest changes to the PMP process in years! If you are already a PMP or considering a PMP certification in the near future, or if you are interacting with projects and want to understand the PMP process, you'll want to join us for this webinar as we discuss the changes and what this means for you. We will also address how to keep abreast of the new changes in the PMP model as well as the competencies needed to function in today's challenging environments.
Join Learning Tree PMP Certification Training Instructor Hamid Aougab for this webinar and learn how to:
Navigate through the changes in the PMP Process
Adapt your management style to today's environment
Map the underlying responsibilities (Tasks) of a PM to the new structure of the Domains and Enablers
Apply for your PMP certification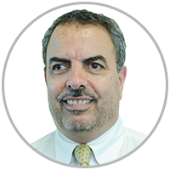 Presented by Hamid Aougab
Hamid Aougab is Learning Tree's curriculum dean for all project/program courses, as well as the course author of many program and project management courses. Hamid is system engineer, technology strategist, and educator with 25+ years of experience in project/program management, agile development, systems engineering, information technology, operation and technical support for multiple government agencies, and public/privately owned firms.