True business agility comes from freedom, not frameworks. Discover PMI's Disciplined Agile program and tap into the industry-leading process decision tool kit that describes how agile software development, DevOps, IT, and business teams work in your enterprise. Join the ranks of organizations that go to market sooner, deliver value faster, and make their customers happier – all with Disciplined Agile.
A Solid Foundation for Business Agility with Disciplined Agile
Disciplined Agile is not a framework but rather a tool kit that focuses on the decisions you need to consider, the options available to you, and the trade-offs associated with these options. It shows you how to effectively combine strategies from Scrum, Kanban, SAFe®, and many other approaches in a tailorable and scalable manner. Organizations that adopt Disciplined Agile go to market sooner, deliver value faster, and make their customers happier.
In this webinar, you will learn:
How enterprise organizations use DA to accelerate their project value delivery and move from Scrum to Continuous Delivery
How the DA online decision support tool works and how to use it
Describe PMI's Value Stream strategy
Understand PMI's Disciplined Agile Courses and Certifications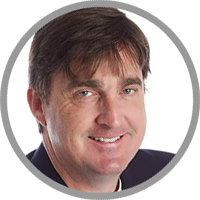 Presented by John Munro
John Munro is PMI Global Discipline Agile Client and Enterprise Partner lead. His experience with Agile dates back to 2006 while helping a prominent firm increase their time to market for a $4.5B online ordering system. Since that time, he has worked with leading firms to help them become self-sufficient at accelerating their agile capabilities by leveraging the Disciplined Agile Process toolkit of practices.