Discover Power BI, a powerful business intelligence tool that can unlock the value of your data! Are you a data or business intelligence professional trying to learn how to perform data analysis using Power BI, both in cloud and on-prem? Or are you a manager who would like to get more of a technical overview of Power BI? If so, join us for this webinar to discuss Power BI — what it is, how you can position Power BI in the business intelligence space, the infrastructure of Power BI, and what Power BI can do for you and your organization.
In this webinar, you'll learn:
Where Power BI is positioned in the BI sphere
The Power BI / Excel lineage
Power BI capabilities
How the Power BI Infrastructure supports collaboration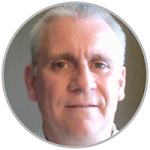 Presented by John Younie
John is a Military Veteran with over 22 Years of Service. Prior to becoming a dedicated IT Geek, John was an Aircraft Engineer in The Royal Air Force working on multiple aircraft types including the Phantom F4J, Tornado GR1, and GR4 fast jets and the Chinook helicopter. It was the move from Aircraft Engineer to Data Engineer and working on Aircraft Data and Databases that enabled John to focus on all things IT, including Programming (FORTRAN, C++, VB), Database Design and Data Wrangling.
John is a great believer in Education and Training, especially classroom-based instructor-led training, and, as a Senior Learning Tree Instructor, has worked with Learning Tree for almost 20 years. John has multiple Learning Tree Certifications and Microsoft Certifications most of which are focussed on Data and Business Intelligence.
John is currently contracted to NATO in Belgium as a Senior Business Intelligence Consultant and Data Engineer.