Join us for a 45-minute deep dive into the world of Microsoft Certifications. Discover why certifications matter, how they're created, and valuable tips for success. Featuring insights from Liberty Munson, Director of Psychometrics, and Learning Tree Product Manager, Darby Jagoe, this on-demand webinar will empower you to achieve your career goals through Microsoft Certifications.
[Webinar ID# 5328]
The Power of Microsoft Certifications FAQs
Microsoft offers a wide range of certifications, so this webinar is ideal for most IT roles, from end-users to decision managers, including Human Resources.
Gain a deep understanding of the value of Microsoft Certifications and why they matter for your career.
Learn how Microsoft decides when to create certifications and how certification exams are developed.
Discover valuable tips and tricks for preparing for certification exams, giving you a competitive edge.
Acquire insights that can help you advance your career by becoming certified in Microsoft technologies.
Get your questions answered by the resident expert of Microsoft Certifications, Liberty Munson.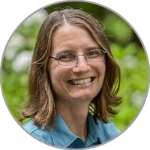 Liberty Munson
Liberty Munson is the Director of Psychometrics for the Microsoft Worldwide Learning organization and is responsible for ensuring that the assessments used to evaluate skills in the Microsoft Technical Certification program are valid and reliable measures of the content areas that they are intended to measure. She is considered a thought leader in the certification industry, especially in areas related to how technology can fundamentally change our approach to assessment design, development, delivery, and sustainment, and has proposed many innovative ideas related to the future of certification.
Prior to Microsoft, she worked at Boeing in their Employee Selection Group, assisted with the development of their internal certification exams, and acted as a co-project manager of Boeing's Employee Survey. She received my BS in Psychology from Iowa State University and MA and PhD in Industrial/Organizational Psychology with minors in Quantitative Psychology and Human Resource Management from the University of Illinois at Urbana-Champaign.