Microsoft Teams is rapidly becoming the chat and collaboration workspace of choice for dynamic organizations. If your organization is using Office 365, then Microsoft Teams will inevitably play some part in your collaboration and communication strategy.
In this on-demand webinar, we take a deep dive into this digital workspace to see if Teams can solve the problem of email overload, how SharePoint online and Teams complement each other, and how Teams can integrate with our existing SharePoint team sites.
Watch this Microsoft Teams webinar to find out:
Does Teams replace any of your existing tools?
Should you create a Team if you already have a SharePoint Team site?
How can you take advantage of existing SharePoint sites, lists and libraries?
How can you maintain confidentiality in a Teams discussion?
How do you maintain security when Teams include guest members from outside your organization?
What are the current best practices for owners and members?
What are your plans to get the best from Microsoft Teams?
Earn 1 CEU. Credits are self-reported to the industry certifying bodies. Check their respective websites for details/qualifications.
[Webinar ID #1181]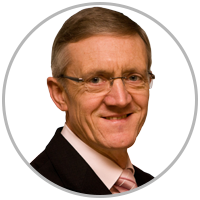 Presented by Martyn Baker
As Director of Waterfall Consulting, Martyn has an active interest in making life easy for himself and others. He believes that software and systems must provide a benefit. Just because they are the latest offering and surrounded by hype doesn't in itself make them useful. A good understanding of how these tools can help us is key to smoothing out our workday. With a background in print and publishing, Martyn has witnessed the transition from paper to digital, and now collaboration is changing fast. He has been a Microsoft Partner for many years, and the support of Microsoft has proven invaluable. Away from work, even his love of photography has gone digital, but the simple pleasure of walking in the hills with family and friends helps to keep him grounded.