65% of the world population is covered by privacy regulations. 8 countries around the world have enacted privacy laws. Over $200 million in fines have been delivered. How do we get privacy violations under control?
Modern privacy laws and regulations require organizations to implement privacy by design and, by default, into IT systems, networks, and applications. To do so, privacy professionals must partner with software developers, system and network engineers, application and database administrators, and project managers to build data privacy and protection measures into new and existing technology environments. Watch this on-demand webinar to learn about solutions to assist in system design to defend your organization using ISACA's CDPSE Certification Training from Learning Tree.
In this webinar, you will learn:
Risks and Consequences from Privacy Breaches
Learning Paths to Prevent Privacy Violations
What is ISACA's New CDPSE Certification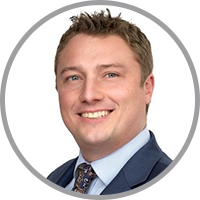 Presented by Chris DeMale
Chris DeMale, CFA is the Director of Channel Business Development globally for ISACA's and the CMMI Institute's full suite of training, assessment, and cybersecurity products. Mr. DeMale is a dedicated technical resource with expertise in building out training and consulting organizations.