Join presenter Helen Beal, Chief Ambassador at DevOps Institute and host of the popular TechStrong TV series, Value Streams Evolution, as she discusses how combining the individual competencies of your teams into a continuous delivery system can influence corporate culture, communication, and project execution.
In this webinar, we'll discuss the relationship between the two concepts and how implementation can help improve communication, problem-solving and project execution as a team.
You will learn how to:
Discover which organizational designs optimize agility, adaptability and responsiveness
Understand how different team models impact business performance in unique ways
Embrace the mindset required for a successful Agile transformation
Accelerate DevOps and value stream management adoption
Earn 1 PMI PDU!
PDU Claim Code: 11541PY3O5. Credits are self-reported to the industry certifying bodies. Check their respective websites for details/qualifications.
[Webinar ID# 1111]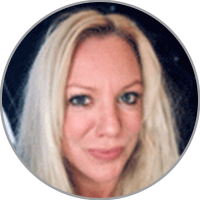 Presented by Helen Beal
Helen is a DevOps and Ways of Working coach, Chief Ambassador at DevOps Institute, and ambassador for the Continuous Delivery Foundation. She is the Chair of the Value Stream Management Consortium and provides strategic advisory services to DevOps industry leaders such as Plutora and Moogsoft. She is also an analyst at Techstrong Research.