Training aligned to ILM's qualification levels to support your career progression from aspiring new managers to senior executives
Internationally recognised certificates
87% of learners said ILM qualification provided them with real-world leadership skills (Harris Interactive Research)

Ensure your organisation's leaders have the right competency-based certifications to drive performance
78% of employers that chose ILM qualifications saw a return on investment within just one year (Harris Interactive Research)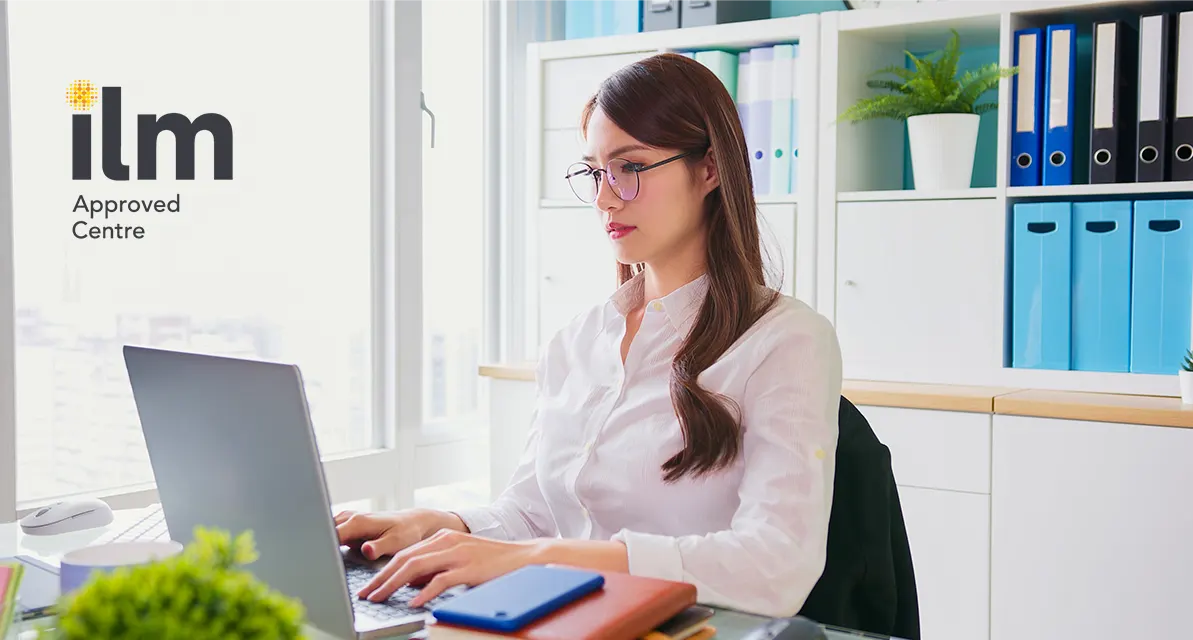 Learning Tree ILM Certification Programme Features
Approved ILM Centre

ILM Assignments and Marking Included

Internationally Recognised
The ILM Certification Paths
Authorised training aligned with the official ILM qualification levels
Yes, the ILM Studying Membership is complementary for 12 months from the first day of your course.
Two assignments will be set by your instructor during your course. You must complete both of these assignments within 12 months of completing your course. You must pass both assessments to obtain your Award level qualification.
Yes, each course includes a one-on-one online coaching session with your instructor after class. The online session is two hours for Levels 2 and 3 and three hours for Level 5.
Yes, your assignments must be your own original work. We will run each assignment through plagiarism software and return your assignment to you if there are any issues. If we detect issues, you may correct your work and resubmit it.
Your assessments will be marked by the ILM Assessment Centre. The pass mark is 50% on each module.
Yes, we follow the ILM policy. If you have a special consideration we should be aware of, please contact us at 0800-282-353.
If you have any concerns about your assessment result, you can contact us at 0800-282-353. An appeal can be made to the ILM Assessment Service for your assignment to be remarked. A fee will apply, and the remark may result in a higher or lower mark.
Yes, you will receive a certificate for successful completion of both assessments.
Yes. We will need to provide ILM with your name, contact details and date of birth to register you for an ILM Endorsed Award. Your date of birth will be recorded in ILM systems but not Learning Tree's.
Our privacy policy can be viewed at: https://www.learningtree.co.uk/contact-us/privacy/
Yes, the full range of ILM policies that govern an ILM Centre and Candidates can be viewed HERE. Please contact us for details of the policies specific to candidates taking an ILM Award programme.
Learning Tree International Ltd is registered on the Information Commissioner's Office Data Protection Register as a data controller. The registration number is Z6992250. Our privacy policy can be viewed at https://www.learningtree.co.uk/contact-us/privacy/.
We are committed to assisting course participants with disabilities. Upon written request from a participant's employer at least two weeks before the start of the course, we will reserve a special space or seat in the classroom and/or additional facilities as needed to assist any participant with disabilities or other special needs, as long as it is practical to do so.
This may include an additional set of course materials for an Auxiliary Aide at no additional cost. The participant's employer is responsible for all other costs of necessary accommodation, including Auxiliary Aides.
Please call 0800-282-353 at least two weeks before the start of the course so Learning Tree can arrange for the additional facilities as required. The time allocation for our exams is set to give all candidates a fair and equal chance of demonstrating their knowledge, skills, and understanding to achieve the exam standard.
Error occured while rendering form_picker