Did you know that recent studies show that companies with female leaders outperform those dominated by men?
But not just any female leaders. Transformational Leaders.
Transformational women leaders drive change by redefining work, leadership, and diversity through a commitment to learning and organizational success. She empowers others while working towards building an inclusive workplace culture. She knows her worth and is supported by mentors, networks, and alliances.
This webinar will explore what it takes to transform a good leader into a c-suite difference maker. We will help you better understand your abilities, behaviors, working relationships and how to leverage them to create better opportunities for development. We will discuss core leadership requirements, such as emotional intelligence, communication, and the importance of recognizing and managing different work styles. Once you expand your perspective as a transformational leader, you can begin to establish your "individual brand" and take your rightful place within any organization. In addition, you'll learn how to change, adapt and adopt your skills in this ever-changing, technology-driven work world now and in the future.
P.S. This course is also for anyone looking to better understand your women leaders!
You Will Learn How To:
Establish your brand as a leader
Leverage learning to create better career opportunities
Recognize and work with different styles
Review core leadership skills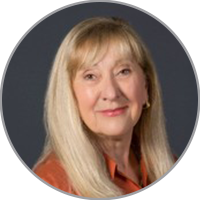 Jean Corson
Jean Corson has been developing and facilitating courses and serving as an internal consultant for Learning Tree for over sixteen years. She is a Certified Executive Coach and has other professional designations. Global clients include international Fortune 50 companies– defense and security, US. Federal Government, multinational financial institutions, technology organizations, and many other fields and industries. Her consulting firm, JS Corson International, brings "real world" experience into the classroom.