2021-03-31
[:en]Effective May 1, 2021, the CISSP certification exam will be changing as part of (ISC)2(r)'s effort to ensure continued market relevance for their certifications, as well as align with new knowledge and the latest best practices. As (ISC)2's first Premier Global Training Partner, Learning Tree and our expert instructors want to help you prepare for the changes so you can get certified without delay. Read this blog if you are looking to become CISSP certified or are just interested to learn all about the upcoming changes and what you can expect.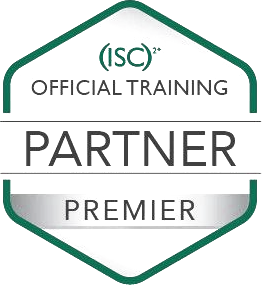 What are the CISSP certification exam changes?

The content for the CISSP certification exam has been updated to reflect the most critical issues that cyber security professionals currently face, along with the best practices for mitigating those issues. What results is a certification exam that more accurately exemplifies the technical and managerial competencies needed for an experienced information security professional to effectively build and maintain an organizational cyber security program.
Why has (ISC)2 decided to update the CISSP exam?

(ISC)2 takes its obligation to its membership to ensure credential relevancy seriously. The CISSP program enhancements are the culmination of a rigorous process that (ISC)2 conducts routinely to update its certification exams. This process ensures the continued relevancy of their exams and subsequent continuing professional education requirements.

Read more in (ISC)2's press release >
How extensive are the CISSP domain changes?

The domain weights remain the same except for Communication and Network Security, which have decreased slightly, while Software Development Security has increased by 1% point.
When do the CISSP exam changes take effect?

The changes are effective May 1, 2021.
Has the experience requirement for the CISSP exam changed?

No. It is still required that a CISSP certification candidate have a minimum of 5 years cumulative paid full-time work experience in 2 or more of the 8 domains of the CISSP CBK.
What if I took a CISSP certification exam prep course already, but didn't take the CISSP exam?

(ISC)2 exams include experience-based items that cannot be learned by studying alone. If you already have the experience in the domains covered in CISSP and believe that you have sufficiently studied those domains, you should feel confident that you are qualified to take the new exam and pass it. (ISC)2 cannot guarantee you will pass the exam.
If I already have an exam voucher, can I still use it after May 1, 2021?

Yes, the exam voucher is good until the expiration date of the voucher (i.e. if their exam voucher expires after May 1, they can still schedule to take the new exam using that voucher).

Is CISSP a global certification or designed for U.S. candidates?
CISSP is a globally-recognized certification that focuses on global ISO frameworks and best practices that can be implemented worldwide. Additionally, the CISSP certification was designated as comparable to the U.K. Master's Degree Standard in May 2020. Currently, there are more than 40k CISSP job openings on LinkedIn in the U.S. and 12k for EMEA.
What are the benefits of CISSP certification?

From increased earning and career potential, to a deep knowledge of the cyber security landscape, CISSP certification holders stand out among their peers with a credential that demonstrates to the industry that the holder is a consummate industry professional with depth of experience to provide effective cybersecurity leadership and direction for the organization you work for. Learn more about the benefits of CISSP certification >
How can I prepare to take the updated CISSP certification exam?

As (ISC)2's first Premier Global Training Partner, Learning Tree and our expert instructors can help you prepare for the CISSP exam with official training resources.

Course 2058: CISSP Certification Training
First Run w/Updated Exam Material: May 17-21, 2021



For more official (ISC)2 training, visit our (ISC)2 Certification Training Hub >


Stay tuned to Learning Tree to learn about the CAP exam changing in August 2021 and the SSCP changes that will take effect in November 2021.[:]