Are you a data or business intelligence professional who is trying to learn how to perform data analysis using Microsoft Power Business Intelligence, both in cloud and on-site? Maybe you're a manager who would like to get more of a technical overview of Power BI? Either way, this webinar is a great stepping stone on how to use Power BI to provide business intelligence and unlock the value of your data!

Microsoft Power BI is a business intelligence platform that provides non-technical business users with tools to aggregate, analyze, visualize, and share data.

This on-demand webinar will discuss using Power BI to implement the industry-recognized steps from raw data to detailed analysis. The webinar will lead you through the five main stages: 1. Loading data; 2. Why transform the data; 3. When you should consider a Data Model; 4. Visualizing your data with standard controls, AI controls and custom controls; 5. Sharing and Collaboration of reports and dashboards.

You Will Learn:
The Power of Power BI in the 5 main stages of a BI Project
Power BI capabilities
The Learning Tree Power BI curriculum
[Webinar ID# 1029]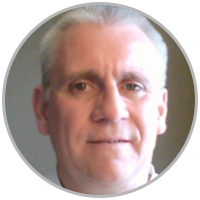 Presented by John Younie
John is a military veteran with over 22 years of service. Before becoming a dedicated IT enthusiast, John was an aviation engineer in the Royal Air Force and worked on several aircraft types, including Phantom F4J, Tornado GR1 and GR4 jets, as well as the Chinook helicopter. It was the transition from aircraft engineer to data engineer, and working on aircraft data and databases that enabled John to focus on everything IT, including programming (FORTRAN, C++, VB), database design and data wrangling.
With a tenure of nearly 20 years as a Senior Learning Tree Instructor, John has several Learning Tree and Microsoft certifications, many of which focus on data and business intelligence. John is currently contracted to NATO in Belgium as a Senior Business Intelligence Consultant and Data Engineer.