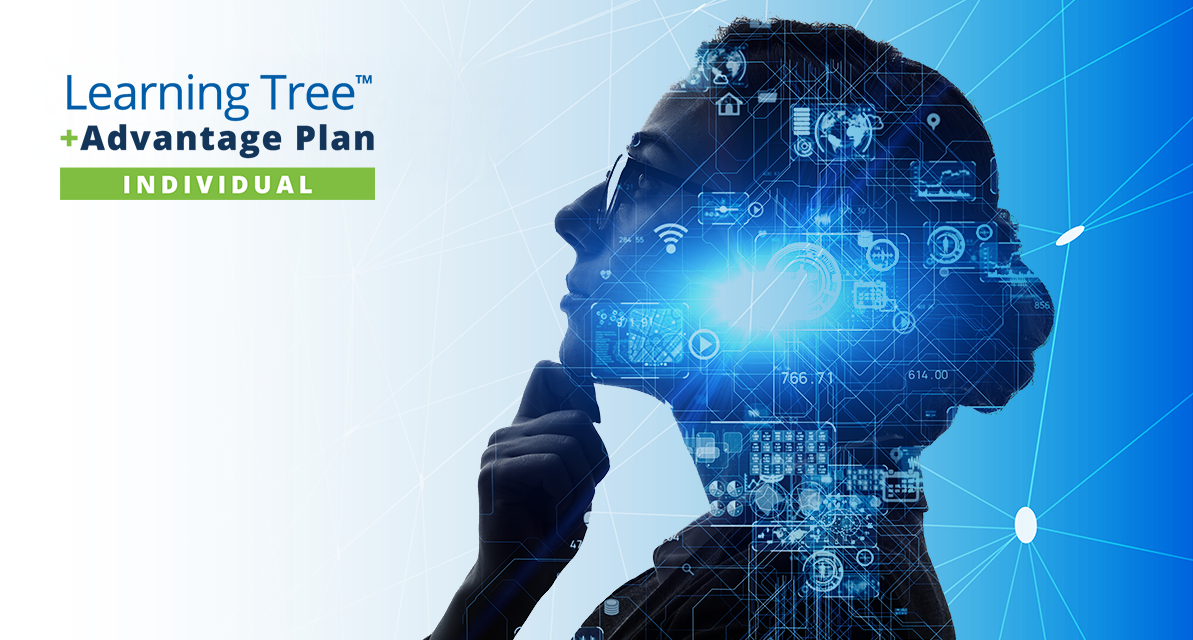 Define and Future-Proof Your Career with Live Skill-Based Virtual Training
Learning Tree+ Individual Advantage is a subscription plan designed to make an immediate impact on your career and help you achieve your goals. Fast track your skills development by learning from real-world practitioners and using their experiences to your advantage. Plus, you can confidently integrate training into your personal and professional schedule by choosing from a wide range of Guaranteed-to-Run Course Dates. Take as many of our skills-based, live online courses at any time, anywhere to advance your career and increase your earning potential at a fixed price.
Individual Advantage Plan Benefits
More Career Opportunities & Higher Earning Potential
Get access to our live Virtual Instructor-Led Training courses. From project management and leadership to cyber security, learners can choose from a comprehensive range of Guaranteed-To-Run (GTR) courses to support upskilling needs, in-demand certifications, and continuous learning about the technologies that power organizations today.
Get high-impact instruction from experienced industry experts. Acquire the knowledge and skills needed to meet new and existing challenges that can help you reach your individual career goals.
Learning Tree has partnered with leading accreditation organizations to create a comprehensive curriculum of practice exam content for in-demand certifications. Many courses include exam vouchers that can be redeemed after course completion.
Eliminate jumping through training approval hoops and invest in your personal development with a fixed price designed to maximize value. Select courses that are relevant to your current job or future career, allowing you to measure the impact of training and justify your budget spend.
Virtual Instructor-Led Training Courses
Practice Exams & Labs
Downloadable Course Materials
After Course Coaching Program
Dedicated Client Success Managers
Comprehensive Guaranteed Dates
74%

of workers say that a lack of development is preventing them from reaching their full potential
91%

of companies say developmental training has increased productivity at work

81%

of employees say developmental training has increased productivity at work
80%

of employees say that upskilling/reskilling training has boosted their confidence
Explore Over 300 Guaranteed Courses with this Plan
Download the Individual Advantage Plan's Benefits
Get more out of your skills training and development
Gain a competitive advantage by investing in your people with Learning Tree+ Individual Advantage Plan
The Learning Tree+ Advantage Individual Plan is only available to individuals from a company with 10 or more employees. Terms & Conditions Apply
Stat Sources: Pew Research Center, American Express, Recruiting News Network